Interested in attending a Playbook event?
Events are held at professional arenas and stadiums near you. Contact our event representative Matt at 332-699-7971 or fill out the form below.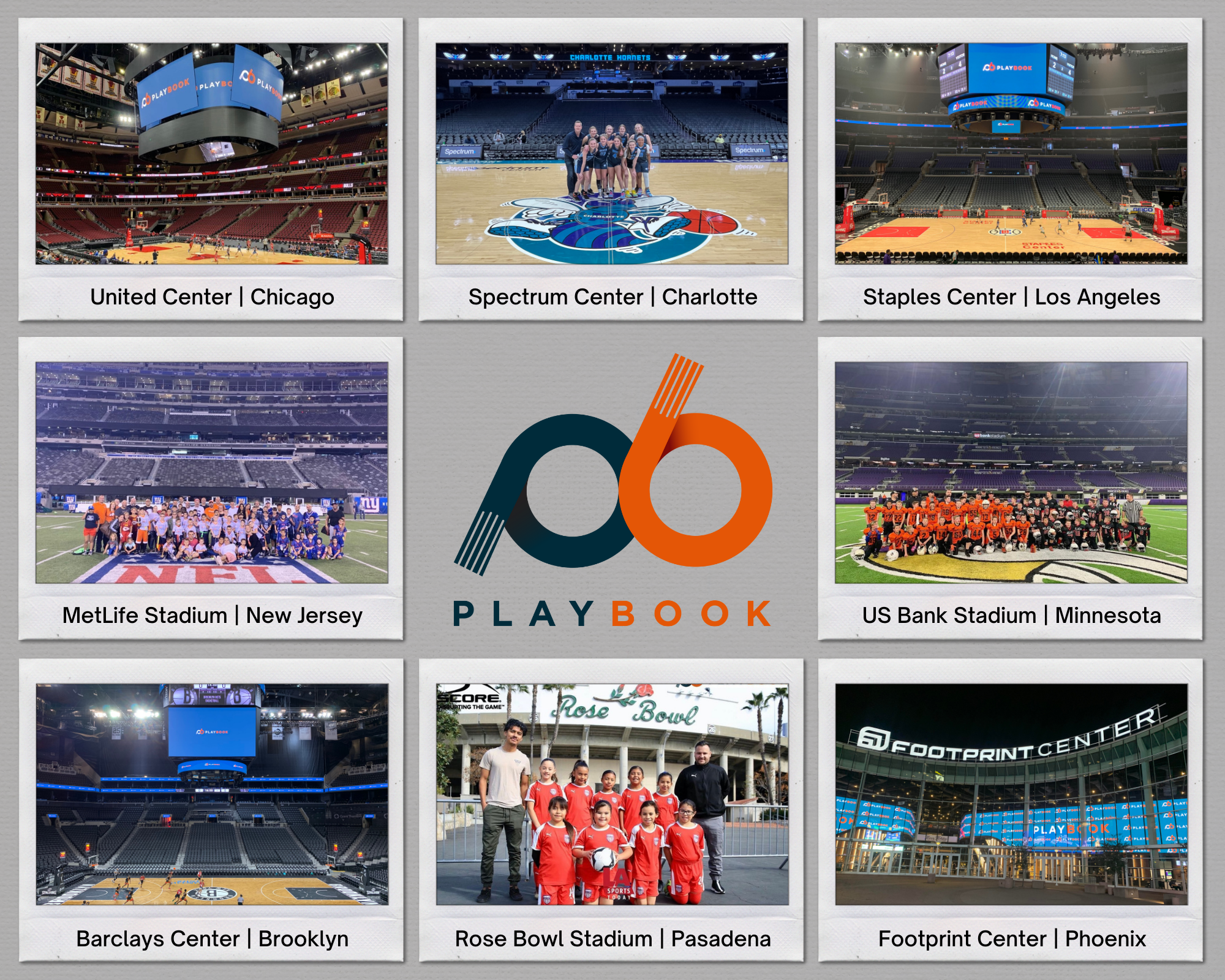 Playbook is an all-in-one management software
Your privacy is important to us. We will use the information you provide to us to contact you about our demo, content, products, and services. You may unsubscribe at any time.
Playbook - As Featured on



Playbook Software Features: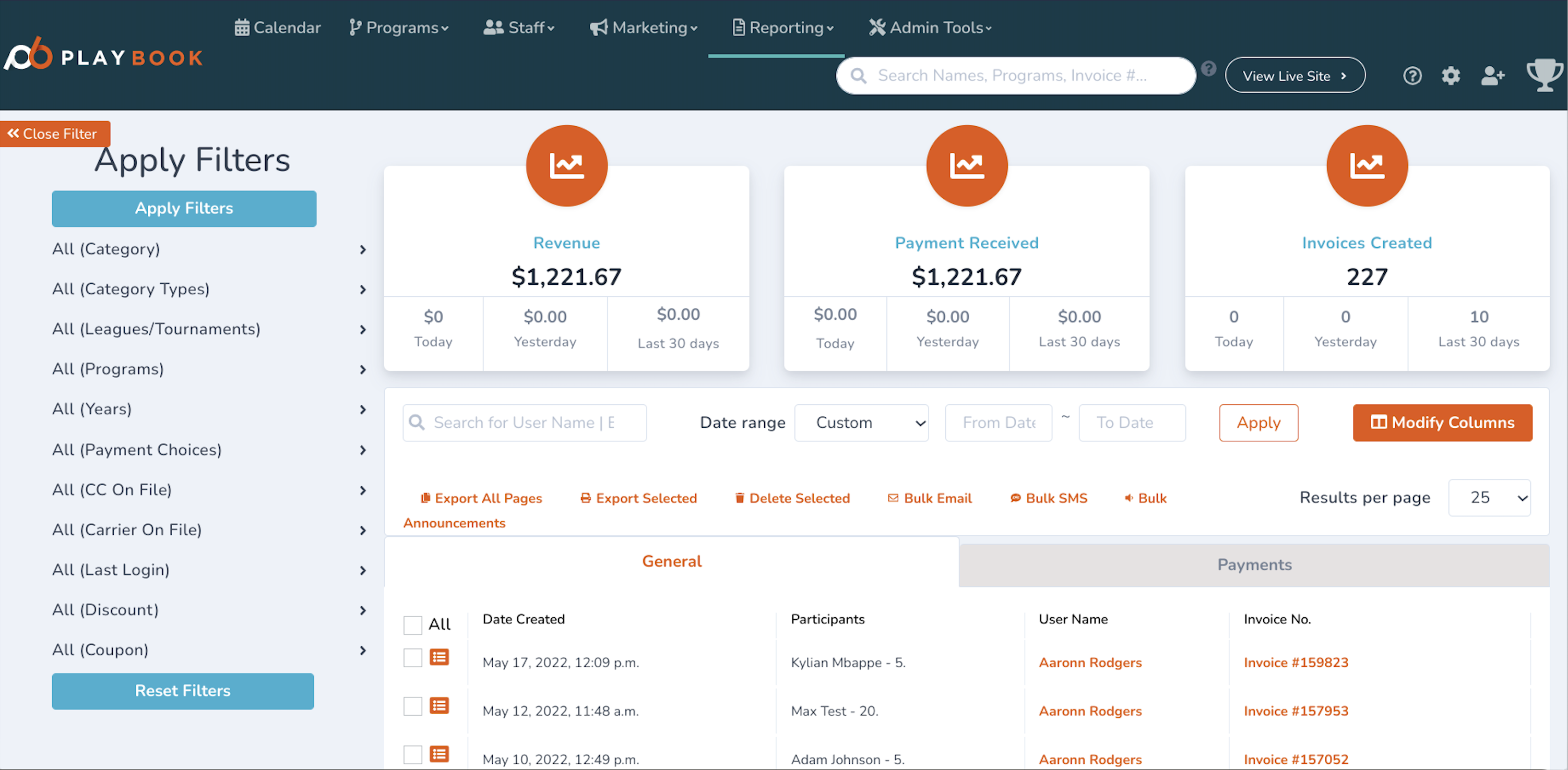 Financial Reporting
Track all payments, invoices, and revenue received and break it down by program or date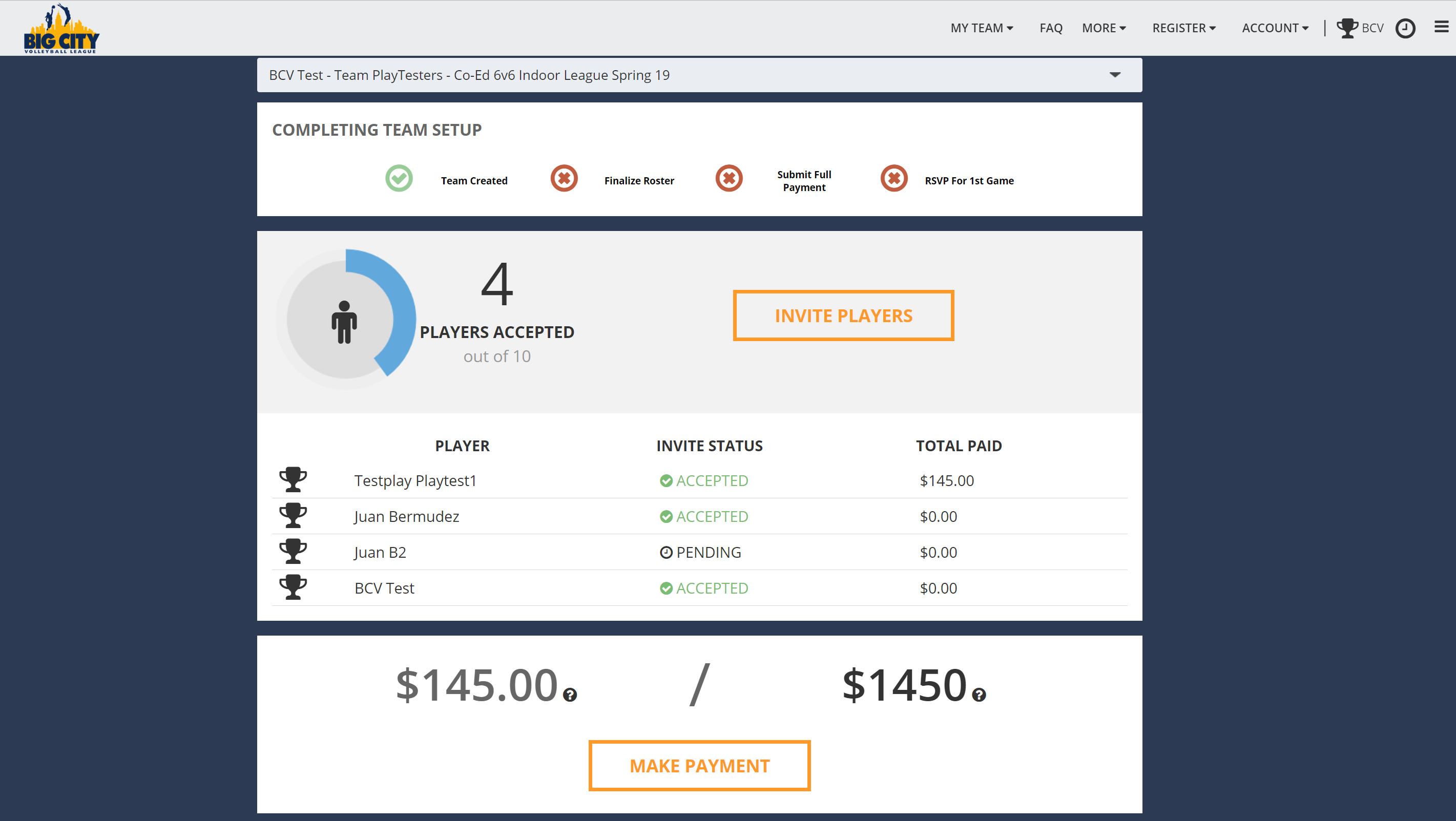 Add/Drop Teams
Fully customizable league tables and the ability to add/drop teams at a click of a button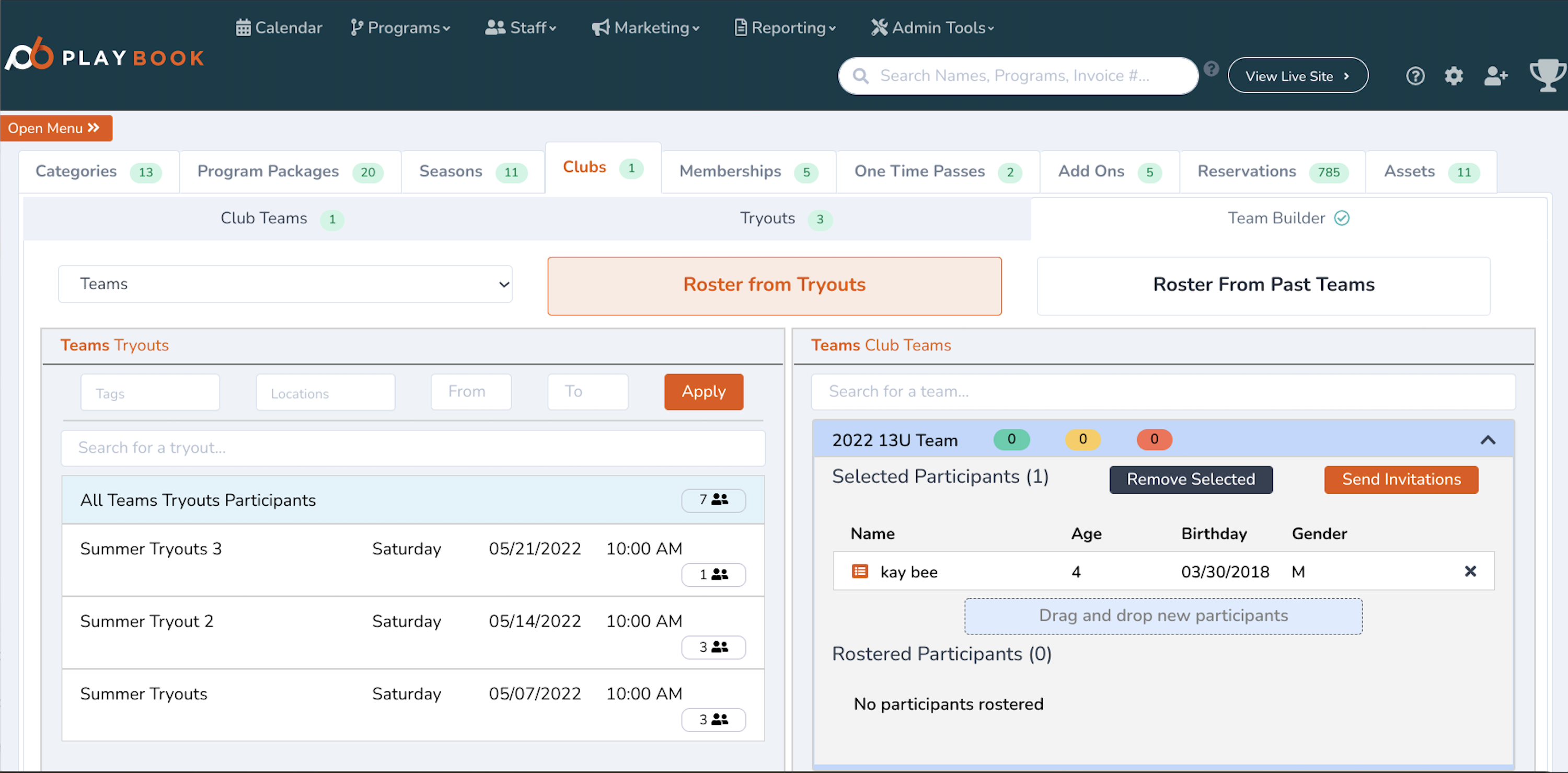 Set Matchdays
Organize teams, referees, venues, and match day times so that everyone can be ready to compete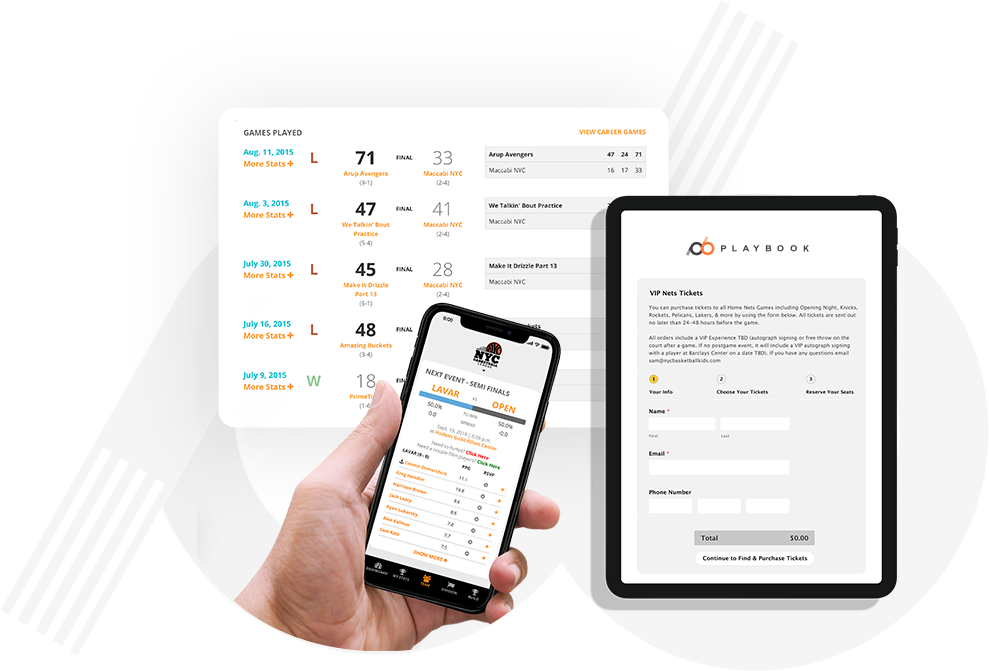 Seamless Design
Playbook covers the X's & O's with a beautiful mobile-friendly site, alongside a simple but advanced registration tool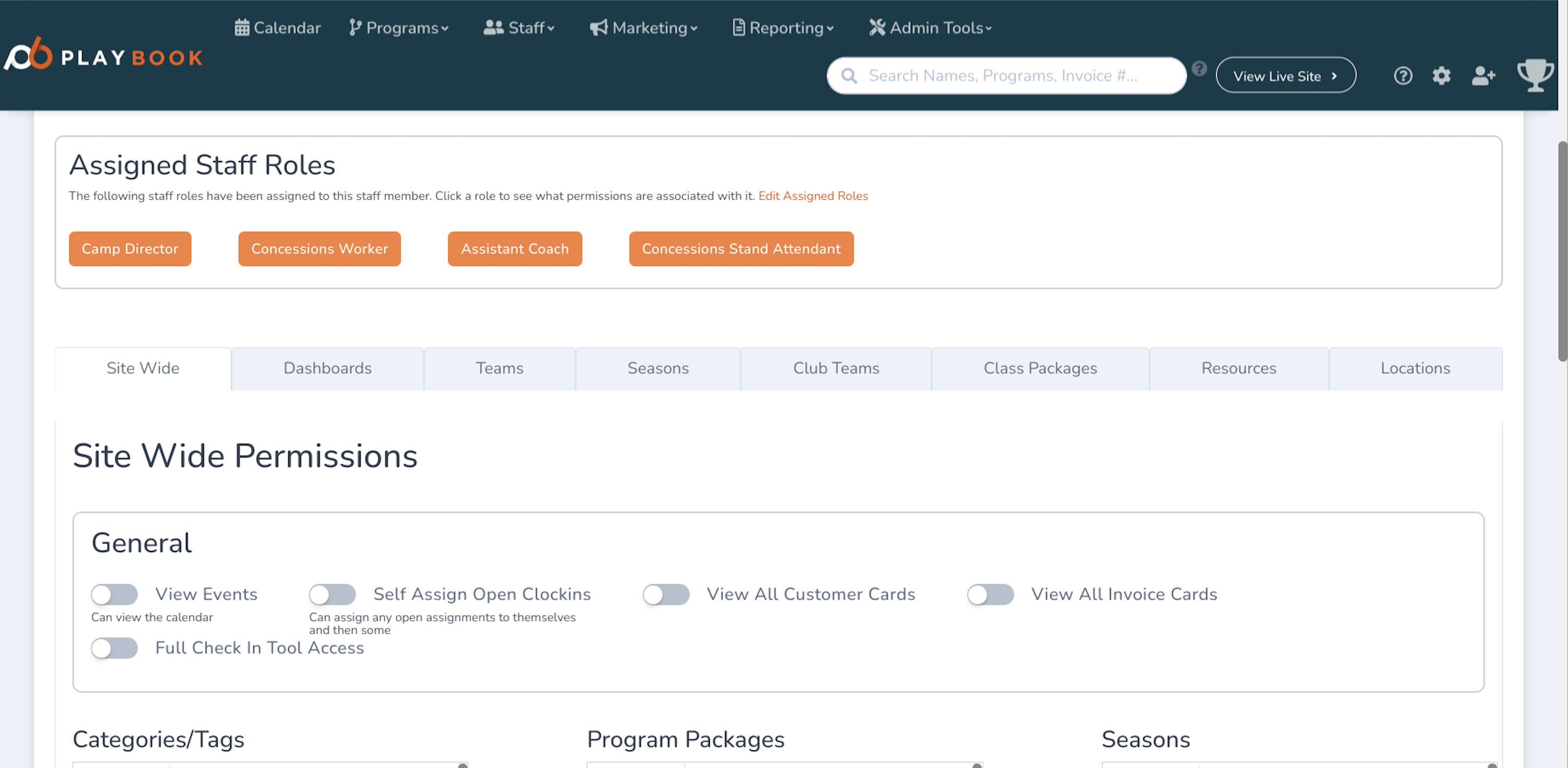 Staff Roles
Assign staff roles and permissions across your organization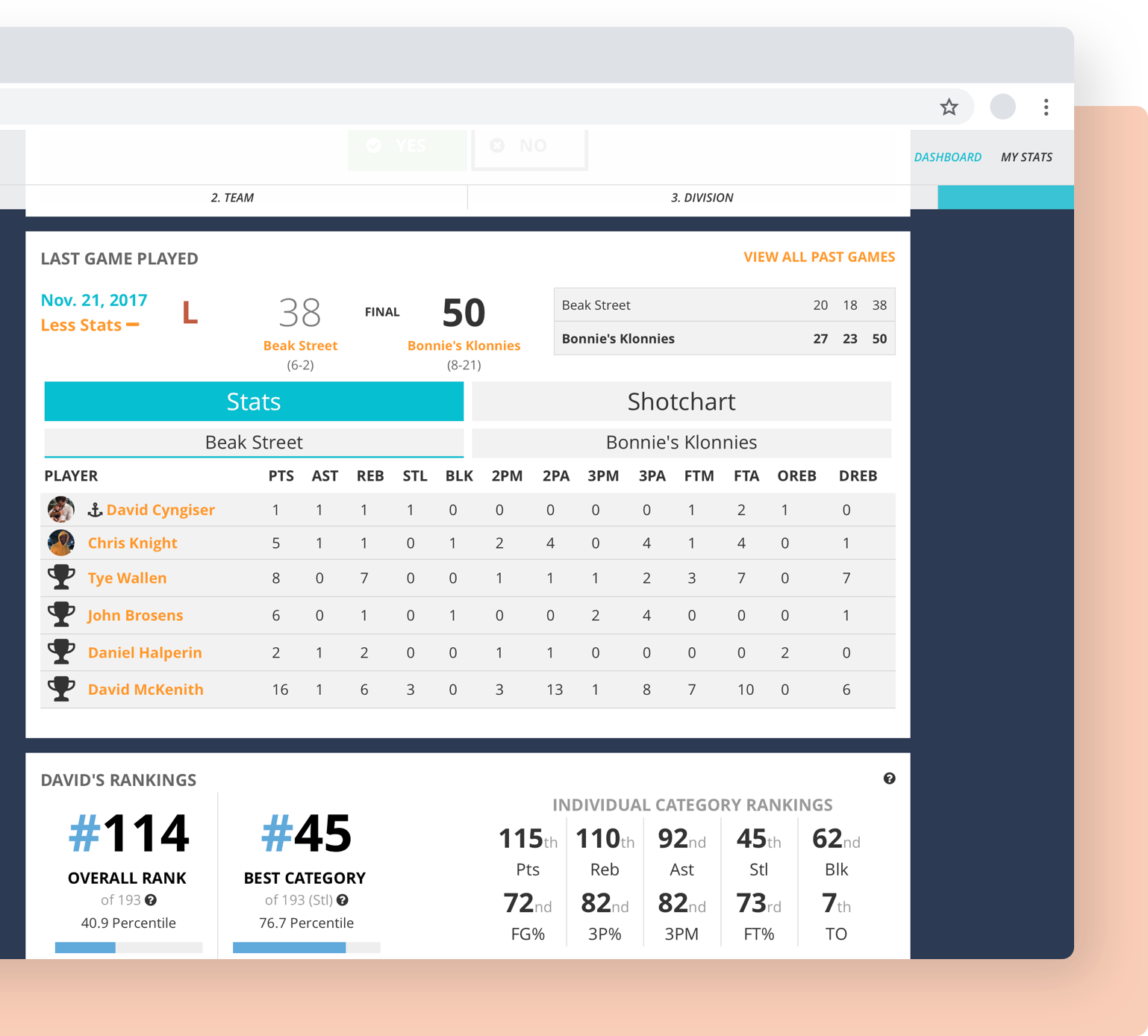 Advanced Analytics
Every player and every team has a unique page with all of their historical performance data
Interested in the software?
Check out what clients are saying about Playbook